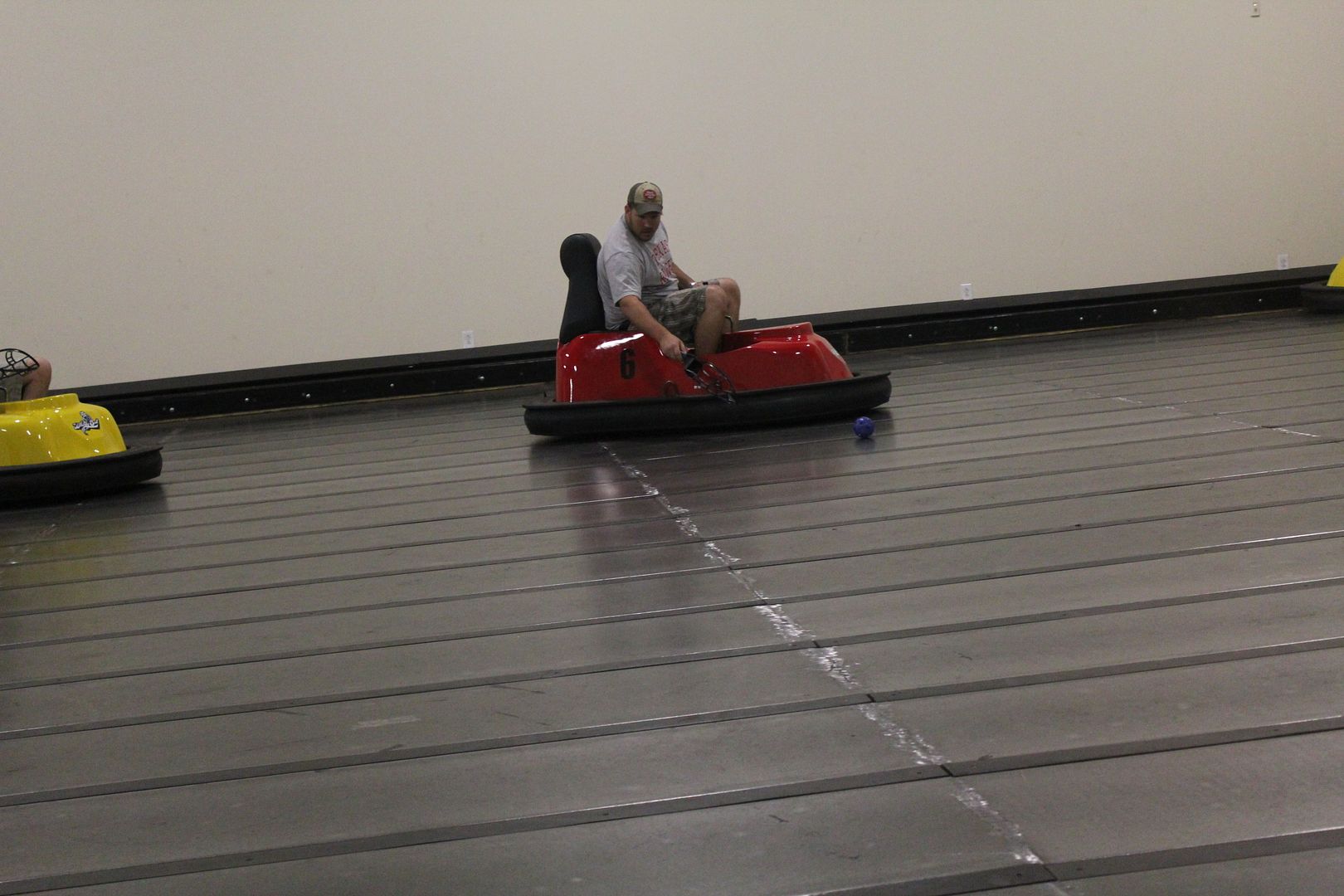 So, some GTO buddies and I went and played Whirlyball yesterday. For those who haven't played, it is like a mix of lacrosse, basketball, and bumper cars all in one. It could also be used for legal torture because today every muscle in my legs are sore, I have a bruised gut from the seat belt buckle (working on that whole gut thing though), and bruised legs from getting slammed into the side of the car everytime I hit a wall or someone nailed me.
So for 2 hours it was one of the most fun orgainzed games I have played, but today and until I no longer feel it's lingering effects, I will continue to curse the guys that came up with it!!! 🙂
Tasha snapped some photos while we were playing…have a gander!